We build websites for results...not just aesthetics
You will be surprised how often that concept is ignored. Everyone wants a stylish site - We provide that, but a whole lot more on top... We undertake extensive industry research to find the optimal way to ensure you get results from your site. This will mean we'll insist on a certain layout, structure & appearance that enables maximum ease of use for the customer.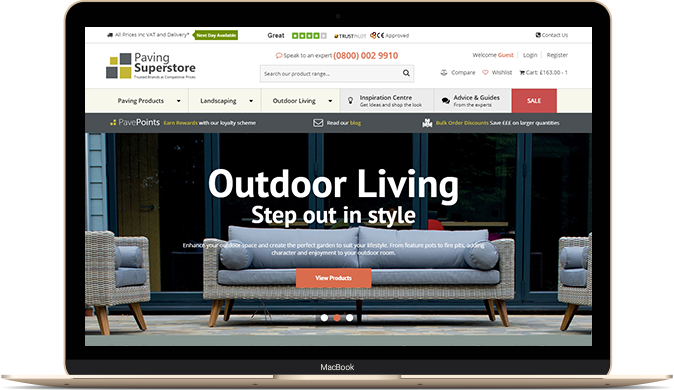 Small changes make big differences
Predictive Search

Be rid of the everyday search..replace it with a powerful predictive search!

Customer Loyalty points

Entice customers to return repeatedly with a reward system.

Bulk Discounts

Boost your sales by giving the customer an incentive to multiply their order.

Improved Customer Navigation

Ensure your customers' journey is as smooth and confusion-free as possible.
See how these additions contributed towards great results for this client...